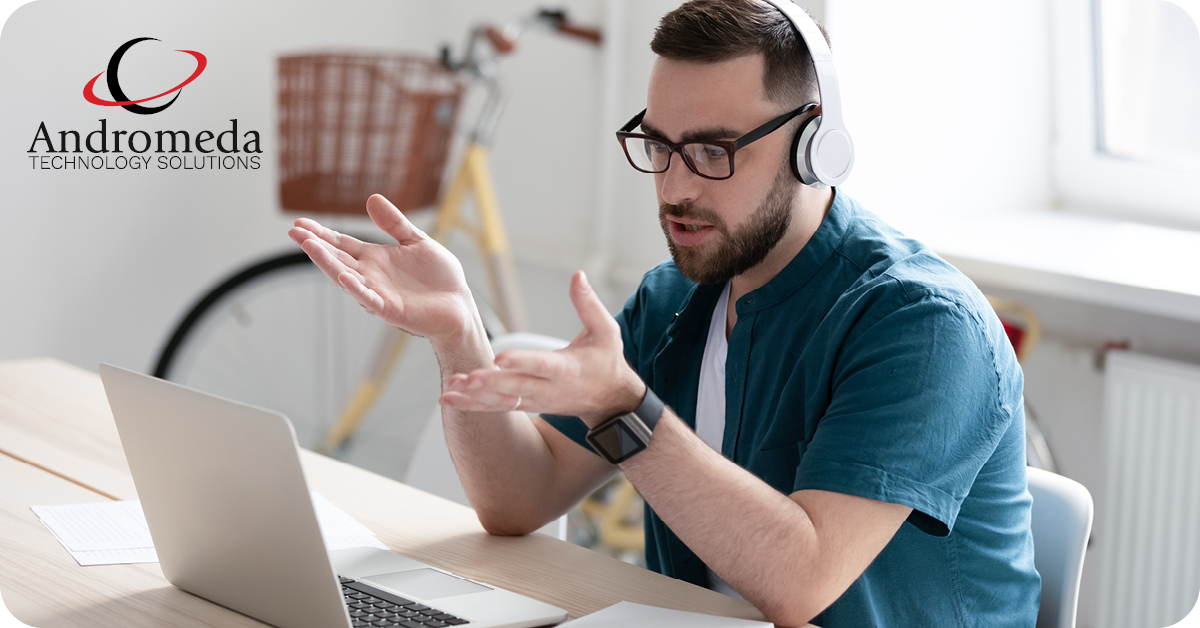 January 18, 2023
Best Practices For Data Security With Remote Workers
With more and more employees working from home, data security for remote workers is an increasingly important issue. As employers, it is your responsibility to ensure that remote workers have the right security protocols in place to protect important data.
This is the same whether you have full remote staff or a hybrid workforce.
Assessing Security Risks
It is important to ensure that all remote employees are using secure networks, such as VPNs and encrypted files, when accessing business data. Implementing virtual private networks (VPN) and encrypting files can help protect your business data from malicious attacks, hacking, or other forms of intrusion. Additionally, it is essential to ensure that employees are following security protocols for passwords, device access, and other factors related to business data when off-site or working remotely. Having a business data security policy in place will help ensure your business information is safe and secure.
You should also consider investing in a data-loss prevention system or other security measures to ensure that your data remains safe and secure.
Protect all of your business data
from web-based threats, like viruses, malware, and ransomware.
Secure Ways to Access Data
To keep your business data safe with remote or off-site employees, consider investing in a virtual desktop infrastructure (VDI) solution as a secure way to access corporate applications. VDI provides a secure, isolated and centrally managed environment for remote users to access their work applications, files and desktops from any device. It also offers an extra security layer by limiting user permissions to only what is necessary for the job. With this level of control, IT staff can
monitor user activity and take action
on suspicious activity quickly and efficiently.
All home networks need to be secure using a strong password, enabling firewall protection, and keeping the router's software up to date.

Utilizing Encryption to Protect Data
Encryption is a powerful tool for protecting sensitive data and preventing unauthorized access when working with remote or off-site employees. Utilizing encryption can ensure that any data sent to remote or off-site employees remains secure and only viewable by those with the correct credentials. With the business world continually shifting to remote work, business data security is more important than ever. Ensuring that any business data shared with remote or off-site employees is encrypted is a key step in maintaining business data security. Businesses should also have policies in place to ensure that all data is properly encrypted before it is shared externally.

On-going Employee Cybersecurity Training
Educate employees on the importance of data security, including how to establish secure passwords and the dangers of data breaches. Effective business data security should start with employee education, as it is vital to maintaining the safety of business information. This may include setting password guidelines, enforcing the use of two-factor authentication (2FA), and teaching employees the risks of sharing business data or accessing business accounts from public Wi-Fi. Additionally, a business should ensure any devices used by remote employees are encrypted and have up-to-date anti-malware and antivirus software installed. Any business data hosted in cloud storage should also use strong encryption protocols and access controls for authorized users only. By taking the right steps to educate employees and protecting business data with appropriate security protocols, businesses can ensure their data is secure even when accessed by remote or off-site employees.

Regular and Consistent Audits of Your Systems
Regular and consistent audits of your systems should be conducted to ensure that all data remains secure. Audits will detect any potential security threats. This includes setting up multi-factor authentication for access to sensitive files, restricting access to certain systems and data to specific users, and using trusted third-party services for data storage and secure file sharing. Regular security monitoring should also be put in place to ensure any suspicious activities are quickly identified and addressed. During the audits, backups should also be reviewed to ensure they are complete. By staying ahead of potential threats you can more effectively keep your business data safe with remote or off-site employees.

Being proactive to safeguarding sensitive data includes all of these best practices:
When using public Wi-Fi, always use a VPN or VDI connection. Better yet, avoid the public Wi-Fi and use a personal hotspot.
Use strong passwords and a password manager
Keep work and personal separate. Separate computers, logins, etc.
Stay up to date on phishing and other cybersecurity issues with constant training

Data security for remote workers is a growing concern for employers. It is important to ensure that remote workers have the necessary security protocols in place to protect the data that they handle. By following the best practices outlined here, employers can ensure that their remote workers are secure, and their data is protected.

Andromeda offers an in-depth security assessment to businesses like yours. This includes a review of your remote worker's security protocols. Contact us today!
Keep your business safe, secure, and running
We'll Take A Proactive Approach To Your Business IT And Building Security – And Help Your Business Blast Off.