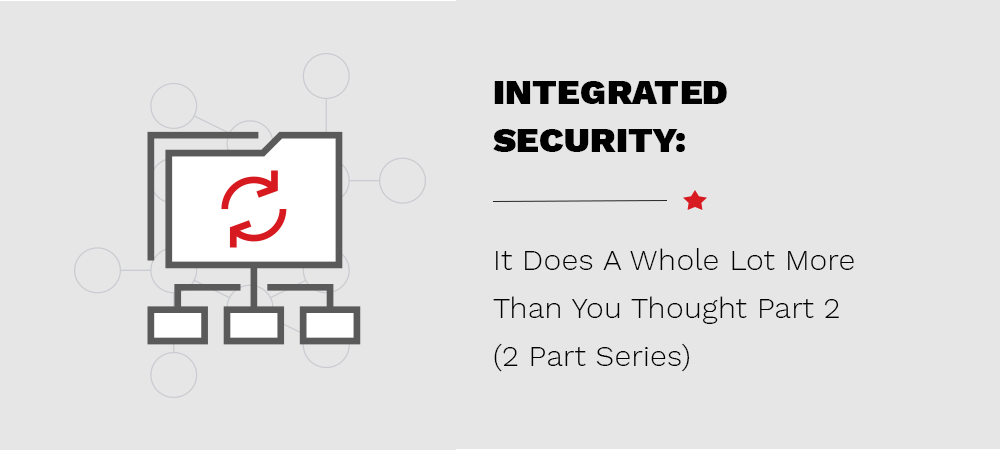 November 11, 2019
Integrated Security – It Does A Whole Lot More Than You Thought Part 2 (2 Part Series)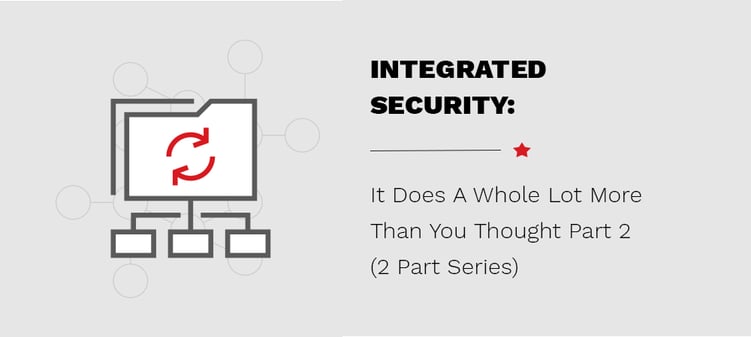 Last month we dove into three functions integrated security can offer your business: Enhanced Environment Regulations, Productivity Boosters and Visitor Management. (check out part 1 in case you missed it)
In this second part of our two part series on Integrated Security we will dive into a couple more features and introduce you to the Honeywell Pro-Watch Ecosystem.
Integrated Security – It Does A Whole Lot More Than You Thought Part 2
Employee Training & Certification Management – I know what you are thinking. How can a security system help me manage my employee certifications and training? Well, with applications and the right security suite, you are able to manage this information easily. On top of that, you can connect these pieces of information to key fobs and employee access protocols. For example, imagine your facility requires certain certifications and ongoing training for compliance reasons. You can monitor employee information. Fobs will automatically shut off access to controlled areas of your building if an employee does not have the proper documentation on file. This is only one piece of Compliance Report Management available to you with a professional integrated security suite. Never spend time worrying about compliance for NERC, Title 21 HIPAA, TSA etc. again.
Mass Notification – with integrated communications management you have the ability to automate notifications to assigned groups. The most common use for this is to send out information. Most notably to customers, employees and community members about closings, weather alerts and/or other urgent information. Get your message to the masses with a few clicks of a button!
Now, with all of these features in mind, it is important to point out that not EVERY integrated security suite provides these features. One of the most important things you need to be aware of when considering your solution is whether it is open or closed platform.
An open platform solution integrates easily with third-party systems. This means you can customize your solution to the needs unique to your business. As new technologies emerge and new software comes to market, an open platform system will grow with you. These same flexibilities are not easily attained with a close system product.
Ultimately, this is why Andromeda Technology Solutions partners with Honeywell to provide our customers a range of professional integrated security options via the Pro-Watch Ecosystem.
For more information on Pro-Watch and other Honeywell products, give us a call and speak with a representative today.