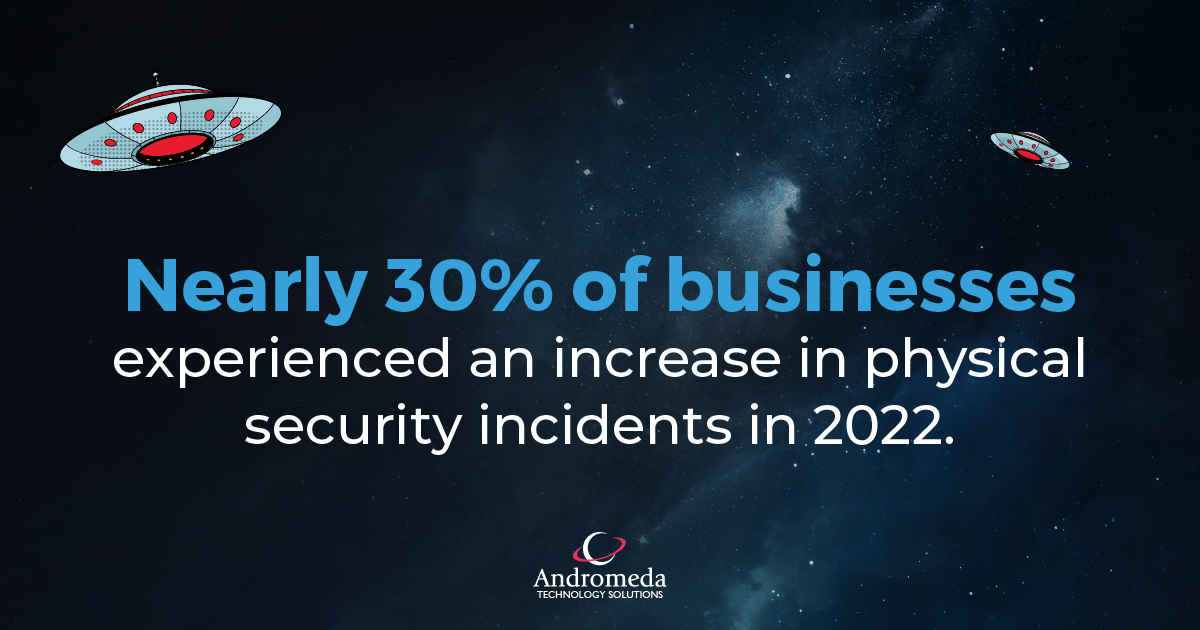 August 24, 2023
How To Choose A Commercial Intercom System For Your Building
Nearly 30% of organizations experienced an increase in physical security incidents last year,1 making security measures like commercial intercom systems an essential tool for businesses of all sizes and industries. A reliable, well-designed intercom system for business can improve not only your company's security, but employee productivity and customer satisfaction as well.
In this blog, we'll guide you through the importance of commercial intercoms and what to consider when choosing an intercom system to protect your commercial building.
What Is a Commercial Intercom System?
A commercial intercom system is a communication system designed for commercial buildings, such as warehouses, office complexes, retail spaces, and apartments. It serves many functions, including allowing communication between different areas within a building, granting access to visitors, and managing security measures remotely.
Commercial intercom systems come in many forms, ranging from basic audio-only wired intercoms to advanced options such as a video intercom system with an access control system, surveillance capabilities, and more. And with added features like mobile apps, emergency alerts, and cloud management capabilities, modern commercial intercoms are more powerful than ever.
How Does a Commercial Intercom System Work?
Most business intercom systems are made up of two primary components:
Base Station

- The main control unit of the intercom system, which is usually located at a central location like a front desk or security area.
Substations

- The devices located throughout the property, often near entry points or in various rooms.
While the specific way an intercom system for business works will vary depending on its features, both the base station and substations typically contain a microphone and speaker to transmit audio. Some commercial intercoms also include a video camera to provide visual verification of visitors and door release mechanisms to manage guest access.
Types of Commercial Intercom Systems
Commercial intercom systems come in various types, each designed to meet specific communication and security needs for businesses. Here are some popular types of intercom solutions:
Wireless Intercom Systems
A wireless intercom system uses Wi-Fi to connect multiple stations. Since these systems don't require extensive wiring, they're typically easy to install and scale as needed. Larger businesses with dispersed buildings and employees or in settings where wiring may be difficult, such as temporary installations, use a wireless intercom system due to its flexibility and agility.
Office-to-Office Intercom Systems
Office-to-office intercoms are typically wired intercom systems that allow individuals in different areas of a building to communicate. They're often simple and cost-effective solutions suitable for smaller office buildings and retail spaces where visual verification isn't much of a concern and wireless commercial intercoms aren't needed.
Commercial Video Intercom Systems
Commercial video intercom systems are equipped with cameras, so individuals can both see and speak with people in other areas of the property. These systems typically offer either one-way or two-way video calling in addition to voice features, so businesses can select the right level of visual access for their specific needs. A video intercom system can be useful in locations where security and identity verification are important, such as apartment buildings and warehouses.
Emergency Intercom Systems
Emergency intercom systems are designed for commercial settings where quick, effective communication is critical, such as in hospitals and universities. They're typically simple systems that enable building-wide announcements during emergencies.
Intercoms Integrated with Access Control Systems
A 2022 survey found that 43% of security professionals say access control management is a challenge.2 Luckily, many business intercom systems are integrated with access control systems to allow security or front desk staff to remotely open doors or gates after verifying a visitor's identity through a video intercom system. These systems are particularly useful for managing property access in high-security buildings and industrial facilities.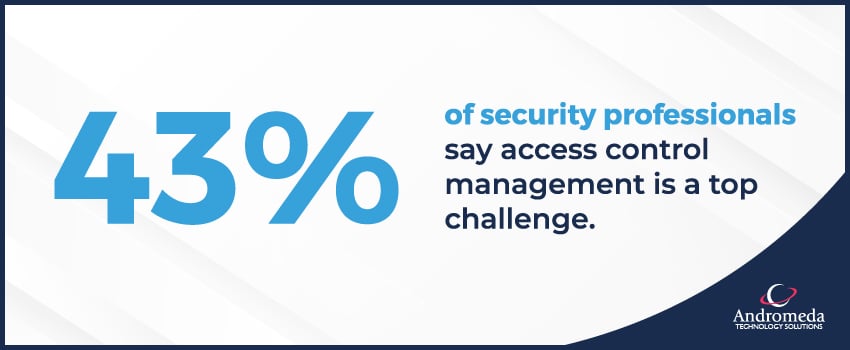 What Are the Benefits of Using a Commercial Intercom System?
Intercom systems offer a range of advantages for commercial properties of all sizes. Some reasons why businesses may need a commercial intercom system include:
Improved Security
Commercial intercom systems enable security staff to verify the identity of visitors before allowing them to gain access. This controlled access ensures that only authorized guests can access the premises, reducing the risk of security breaches. And because intercom systems are conspicuous, they can act as a visual deterrent for intruders and an extra barrier to entry. Around 60% of commercial burglary attempts occur after business hours,3 so deterring criminal activity around the clock is likely already a top priority for your business.
Easier Visitor Management
Intercom systems simplify visitor access for businesses with a high flow of guests. Security staff can communicate with personnel visiting the property, ask about their purpose, and guide them to the appropriate area within the building. Modern systems also allow users to grant property access remotely, ensuring commercial property owners can manage access even when away from the building.
Streamlined Communication
Since intercom systems allow fast and convenient communication between different departments or areas of a building, they can improve collaboration, coordination, and efficiency among staff. Employees don't need to physically move to speak with each other or visitors, which saves time and effort in larger commercial buildings or complexes.
Commercial intercom systems can also be used to simplify communication during emergency scenarios, allowing management to share important information during fire drills, evacuations, or other critical situations quickly and efficiently. These emergency capabilities help ensure the safety of everyone within the building.
Integration With Other Systems
Many commercial facilities integrate their intercom systems with other building solutions, such as CCTV cameras, intercom stations, and security management systems. By integrating these essential technologies, businesses can create a comprehensive commercial building management and security system.
Use Cases for Commercial Intercom Systems
Intercom systems have been used in many commercial settings for decades. Common commercial applications for commercial intercom systems include:
Office Buildings
Office buildings can use commercial intercom systems in numerous ways to improve internal communication, security, and overall operational efficiency. Because intercom systems allow receptionists or security staff to speak with visitors before granting access, they simplify access for visitors or deliveries and reduce the risk of unauthorized entry. Some intercom systems also offer mobile app integration, enabling teams to communicate and manage access remotely.
Manufacturing Businesses
Manufacturing companies often install intercom systems to enhance productivity and safety throughout the entire building. Intercom systems allow real-time communication between different sections of the production line, allowing supervisors and operators to coordinate tasks and ensure smooth operations. They're also used to communicate with visitors and vendors before allowing access to ensure security teams can manage visitor access appropriately – a must, considering security incidents targeting supply chains rose by 15% in 2022.4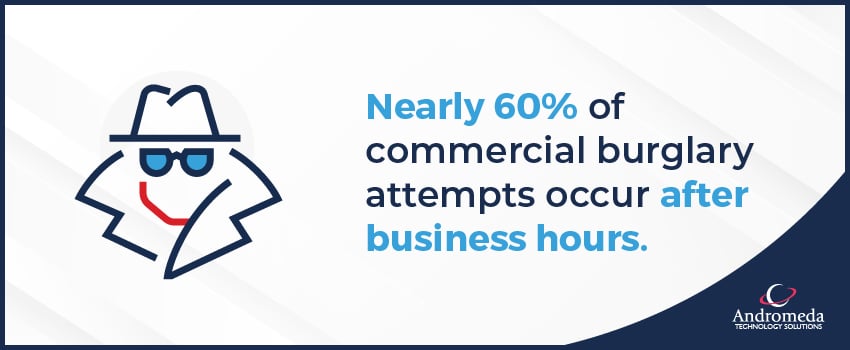 Healthcare Providers
The unique demands of healthcare settings make intercom systems invaluable in improving patient care and operational efficiency. Intercom systems can be integrated with nurse call systems, allowing patients to communicate directly with nurses and other healthcare staff in case of emergencies, requests for assistance, or check-ins without needing to leave their rooms. Paging features also allow healthcare providers to make announcements to specific staff members, departments, or the entire facility to ensure important messages are always heard promptly.
Features To Look For in a Commercial Intercom System
When selecting a commercial intercom system for your business, it's important to look for features that align with your specific communication and security needs. Here are some popular commercial intercom features to consider:
Audio and Video Quality
Clear audio and high-definition video capabilities are essential for effective communication and visitor identification. Depending on your surveillance needs, look for a system that provides reliable audio and video transmission.
Visitor Management
The ability to integrate with your intercom and access control systems allows you to remotely unlock doors or gates for authorized individuals, enhancing security and convenience. Plus, features like directories and call screening can streamline property management even further.
Remote Access and Mobile Apps
Look for an intercom system that offers remote access capabilities via mobile apps or web interfaces. This feature allows authorized personnel to communicate and grant access from anywhere with an internet connection.
Security Measures
Data privacy is critical for businesses in every industry. Make sure your intercom system has effective encryption and security measures to protect your communication and video files from unauthorized access.
Video Capabilities
Video intercoms allow security teams to see who's requesting access before letting them in. And using a commercial video intercom system makes it easier to document all property access events with a time- and date-stamped photo to streamline recordkeeping and aid in investigations.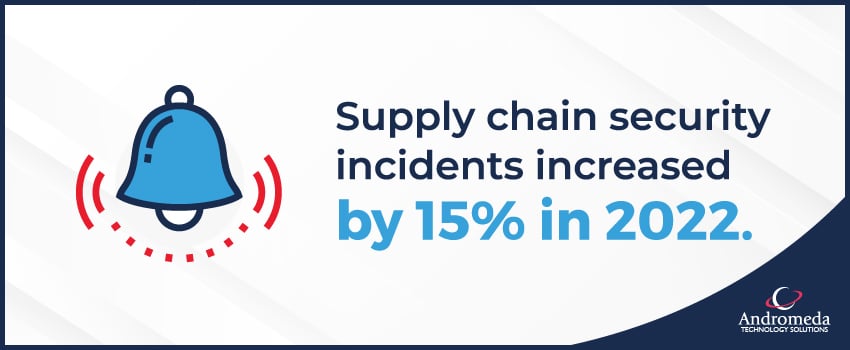 Technical Support
Be sure to choose an intercom system from a vendor that offers professional installation, training, and ongoing support to ensure you get the most value from your solution now and in the long term.
What To Consider During Commercial Intercom System Installation
Installing a commercial intercom system can be complicated, depending on the type of hardware and features you decide on – but there are a few ways to ensure easy installation.
First, consider hiring a professional to audit your facilities prior to installation. They'll walk through your location and determine whether the system you've chosen is compatible with your existing communication equipment. They can also help determine the number of stations you need for effective communications and the required wiring, power supplies, and other hardware needed for implementation.
Once you've purchased the intercom system, the installation process will involve mounting the intercom system equipment at the desired locations and connecting the necessary wiring in compliance with building regulations. Your provider will also configure the system and run tests to ensure it's working correctly and the audio, video, and access control components function properly.
Protect Your Building With Andromeda's IP Intercom Systems
Modern intercom systems empower businesses to operate securely and efficiently, from controlling access and verifying visitors to fostering better team communication.
Andromeda offers a wide range of multifunctional business intercom systems, including video and IP-based wireless intercoms. Our building security experts can also help you get more of your technology investments by integrating your intercom with security solutions, remote unlock functionality, surveillance systems, and more.
You can also trust Andromeda to provide:
Alarm Systems

- Defend your facility with professional burglar alarm systems, sensor solutions, and 24/7/365 monitoring and alerting services.
Keyless Entry Solutions

- Secure your building, front door, and employees with keyless entry systems, including touchless entry, smart locks, ID badge entry​, and more.
Camera Systems

- Gain visibility across your building and parking lots with HD and 4K cameras, license plate cameras, night vision cameras, and more.
Ready to fortify your mission control center with the best commercial intercom system and security solutions for your business? Schedule a meeting with our building security pros today.
Sources:
Keep your business safe, secure, and running
We'll Take A Proactive Approach To Your Business IT And Building Security – And Help Your Business Blast Off.