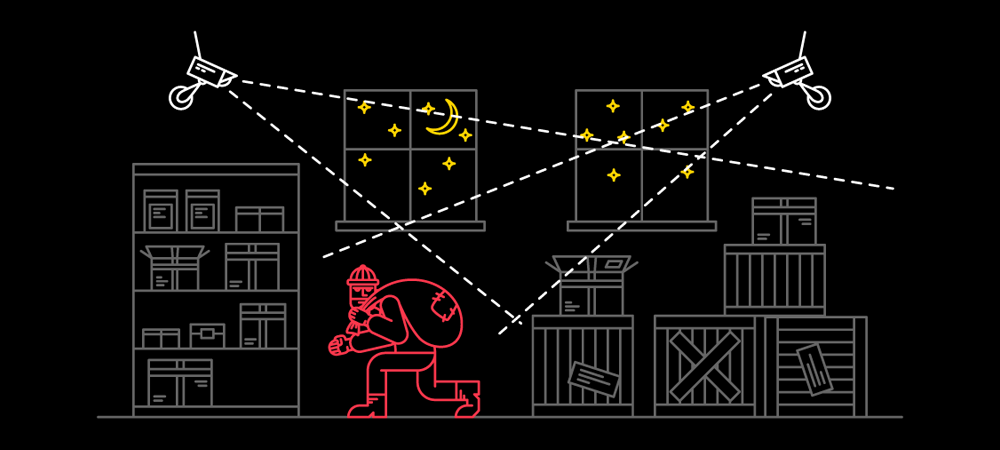 June 6, 2019
3 ADD-ON FUNCTIONS YOUR BURGLAR ALARM SYSTEM CAN PROVIDE THAT HAVE NOTHING TO DO WITH A BURGLARY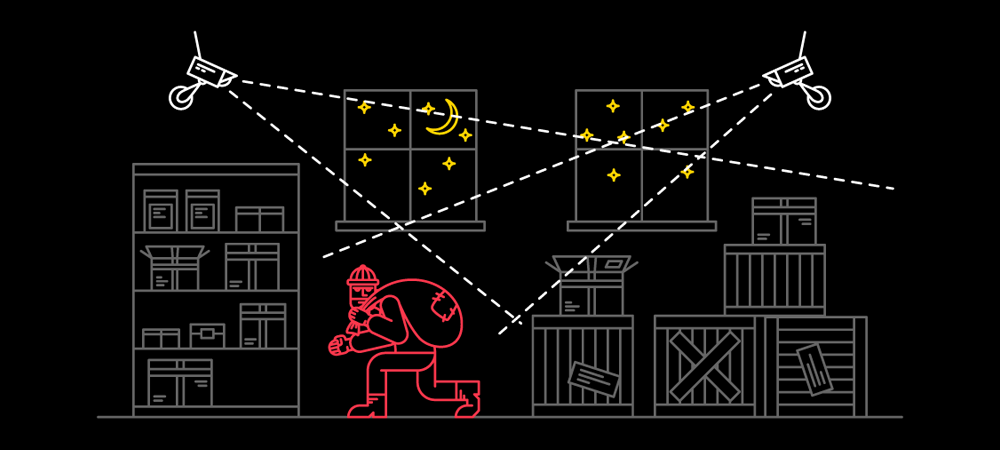 A Burglary is something every business owner fears. Whether you are the owner of a retail location, restaurant, warehouse/manufacturing facility or even the owner of a B2B service based office, you are vulnerable to theft. It may be hard to imagine but it is the reality. The good news is there are protective measures available for your business and they protect you against multiple types of theft. Providing a reliable burglar alarm system, access control, camera systems, integrated security and proper IT procedures are just a few that we deal with every day.
For the purpose of this article, we want to focus on the traditional burglar system. When most people think of a burglar alarm system, they imagine a key pad at a main entrance, sensors throughout the building that detect movement, maybe a few glass break sensors etc. These are all traditional components that, when programmed by professionals who understand YOUR business, can assist you in preventing a break in.
However, where else can your professional burglar alarm system assist you? Can it do anything for the business besides catch a thief from breaking in during the middle of the night?
Of course it can!
3 Add-On Functions Your Burglar Alarm System Can Provide That Have Nothing To Do With A Burglary
Panic Button – You may install a panic button in multiple locations with many different functions:
A hidden switch for employees
Public switch for patron/employee use
Hand held device or lanyard for patron/employee use
This allows employees or customers in your facility to press the panic button and send a direct alert to police silently without allowing a troublemaker to know what is going on. Another use for a panic button is as an alert that someone is hurt and needs assistance.
Temperature Sensor – If you have a server room/closet, there is probably someone in charge of regulating the temperature. Equipment in those rooms is temperature sensitive. If it gets too hot or too cold, your important IT and Security hardware is easily in danger of malfunction. A good burglar alarm system has sensors for temperature that can be placed in rooms such as these. You can program the panel to monitor the room. This way, the moment the temperature leaves acceptable ranges the system will alert appropriate staff before a bigger problem occurs. A similar concept applies also to coolers or devices which store anything perishable, even medical supplies.
Water Sensor --- Obviously, your IT closet has water-sensitive equipment . . . but, what fun would that same example be here? Did you know that you could use your burglar alarm system to monitor areas that are prone to leaks or standing water? You know you are thinking about that annoying sump pump. With proper placement, a water sensor connected to your burglar alarm can help you rest easy during flood seasons, heavy storms and your run of the mill-plumbing problem.
How To Acquire A Burglar Alarm System with Andromeda
There are many ways your burglar alarm system can assist your business with day-to-day function and maintenance. Sharing your concerns, specific needs and desires with an experienced burglar representative at Andromeda can not only help you sleep better at night but be more productive throughout the day.
Check out more information on our Burglar Alarm Systems and Services.