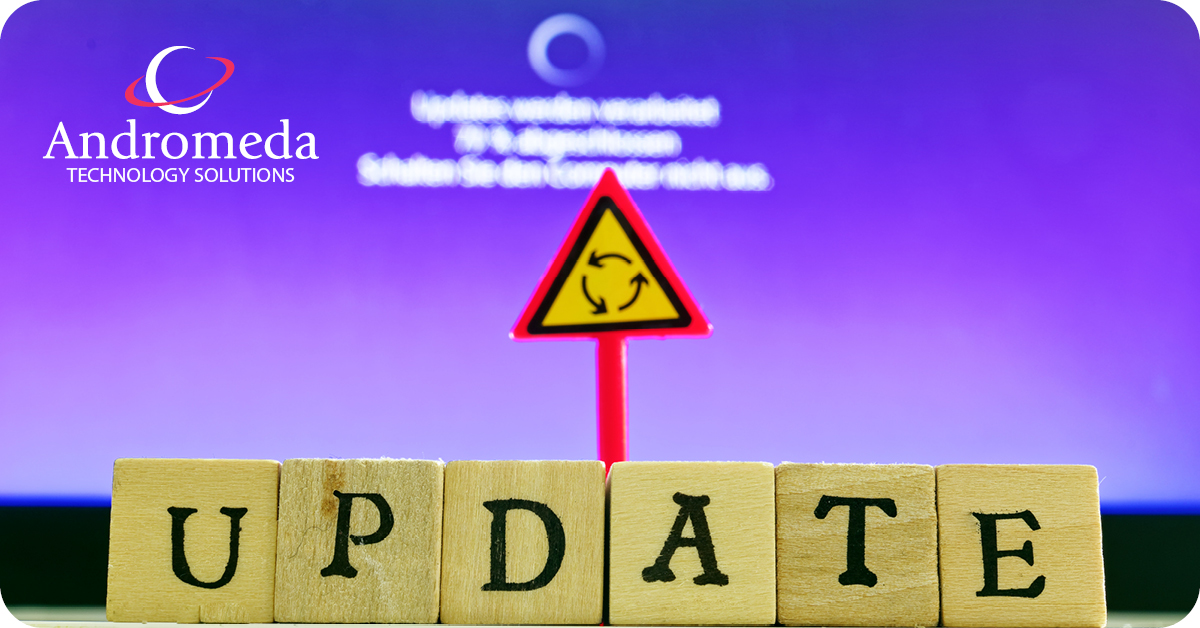 January 23, 2023
Should I upgrade to Windows 11? Not yet. Here's why...
Microsoft released Windows 11 on October 5, 2021, but we don't recommend installing it at this time. While you might be considering an upgrade to Windows 11, there are a number of reasons you might want to hold off on doing so. If you're not experiencing any issues with your current operating system and aren't sure if the new features will be useful to you, we suggest waiting.
HARDWARE
At the most basic level, Windows 11 operating system installation and use requires more robust and expanded hardware capabilities compared to Windows 10. Your current Windows 10-based system will not even be able to handle Windows 11 conversion unless it meets these expanded requirements:
| | | |
| --- | --- | --- |
| Hardware Element | Windows 10 Requirement | Windows 11 Requirement |
| Processor cores | 1 | 2 |
| RAM memory | 1 GB(32-bit); 2G(64-bit) | 4 GB |
| General (disk) storage | 16 GB(32-bit); 20 GB(64-bit) | 64 GB |
| Graphics card | DirectX 12 / WDDM 2.0 driver | DirectX 9 / WDDM 1.0 driver |
(NOTE: you can typically find your current system hardware attributes by typing "system" into the search field of your desktop task bar.)
Keep in mind that these are minimum requirements just for the operating system alone! So, for example, if you already beefed up RAM in your Windows 10 system to, say, 8 GB in order to handle something like video buffering for video meetings and are just scraping by, you'll still need an extra 3 GB—probably more—to get the same capabilities under Windows 11.
From a practical standpoint, Windows 11 is also more heavily dependent on the processor than its predecessor. This means that if you want to use your laptop for gaming or other high-end applications, it's important to make sure that your processor meets the minimum requirements.
Even if you are using newer/expanded hardware, you may still have issues because Microsoft is constantly updating their list of supported devices. This means that even though your current laptop or desktop should be able to run Windows 11 without any problems now, there's no guarantee that it'll continue to work in the future.
SOFTWARE CONCERNS
Another concern with upgrading to Windows 11 is software compatibility. If you have any software that doesn't work well with the new operating system, it may not be worth the hassle of switching until Microsoft resolves these issues.
Another issue is software security. Hackers can exploit bugs in a new operating system to access your personal data or steal information from your computer.
BACKWARD INCOMPATIBILITY
Windows 11 is not compatible with older apps. T his means that if you're currently running Windows 10 or 9, and are considering upgrading to 11, then you may need to upgrade many of your apps as well!
For example, if your antivirus software is a legacy version (meaning it wasn't designed specifically for a version of Windows), then it may not be compatible with 11. If this is the case, we advise against upgrading at least until that company releases an update that supports 11.
This same issue applies to programs and features inherent to Microsoft itself as Microsoft removes support and applications on a regular basis. If you are interested in a list of what is not available in Windows 11, check them out here.
PRECAUTIONS
If you're still planning on upgrading to Windows 11, make sure that you have a data backup plan in place. Otherwise, if something goes wrong when installing the OS and you lose all your files, it will be a huge hassle and could be devastating for your business. In fact, data loss is one of our biggest concerns with this update. We recommend keeping two separate backups—one on an external hard drive and another in the Cloud—so that if one fails or becomes corrupted at some point in time, there's still another copy ready to go.
IN SUMMARY
Windows 11 is a major upgrade and it's not without issues. However, if you are planning on upgrading your operating system to Windows 11, there are some things to consider before you make the switch.
First, make sure that your hardware meets the minimum requirements or else it might not work with Windows 11.
Second, check compatibility with other software because this may cause issues when trying to run programs on Windows 11.
Third, an operating system upgrade is a major undertaking. As always, things can go wrong—sometimes horribly wrong—in the process. BEFORE attempting any such upgrade, be sure to reliably back up your entire system—both on an external hard drive and in the Cloud in case you need to recover and possibly revert to your current system.
Finally, keep in mind that Windows 10 is a very capable, mature, and well-vetted operating system. The main advantage of Windows 11—or possibly dis-advantage depending on your perspective—lies in the end-user experience. While there are some new features, these improvements won't generally justify the cost and effort of upgrading from Windows 10 to Windows 11 at this time. Microsoft has released that they will only support Windows 10 through October 14, 2025. When you are ready to make the switch, do it with full IT support and an MSP like Andromeda Technology Solutions.
If you are interested in more information on the Microsoft Windows OS, we are available. Contact us today.