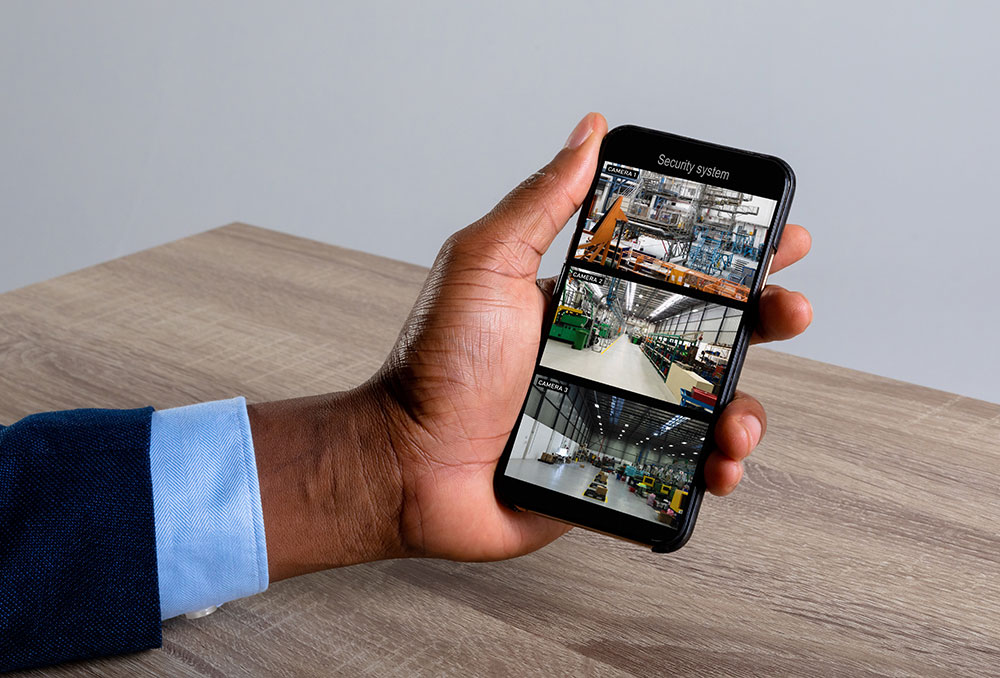 MONITOR YOUR BUILDING
Surveillance Cameras That Work Around the Clock
Physical threats are orbiting your building 24/7/365. Secure your facility, protect your staff, reduce incidents, and improve visibility across your warehouse, staging areas, loading docks, and parking lots with advanced security camera systems.
GAIN VISIBILITY & IMPROVE SECURITY
CCTV Camera Systems
Keeping your business and employees safe requires having visibility – not just outside your building, but anywhere there's potential for a safety incident of any kind. Advanced surveillance systems help you prevent breaches in physical security as well as unsafe practices that could cause damage to your facility or harm to your workers.
CCTV cameras on your building exterior, in parking lots, and other visible locations deter crime.
Gain visibility into your warehouse or other spaces where heavy equipment needs to be operated safely.
Designate areas to watch, activity to look for, and the required response or alert needed.
Step 1
Connect
Are we a fit? Get to know each other.
Step 2
Evaluate
Let's see if our IT solutions and physical security support can help solve your problems.
Step 3
Execute
Get started with an expert partner who can handle both your IT and security needs.
Keep your business safe, secure, and running
We'll Take A Proactive Approach To Your Business IT And Building Security – And Help Your Business Blast Off.