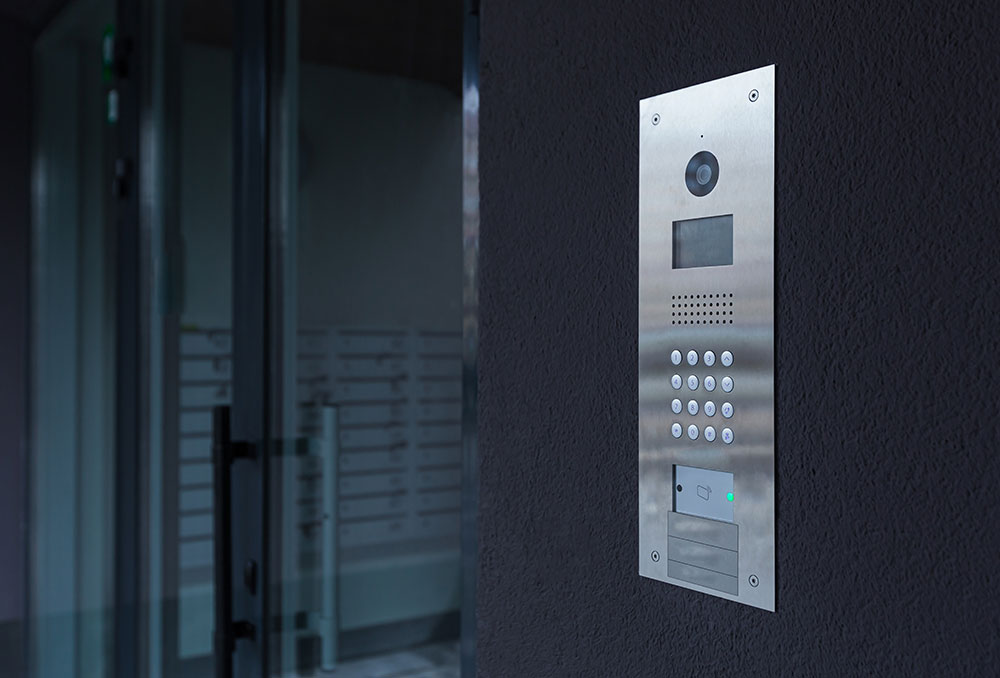 WHY ADD INTERCOM?
Don't Compromise on Building Security
A secure facility starts with knowing who's trying to enter. Don't rely on voice alone. We partnered with the company that launched the world's first IP outdoor intercom – so you can rest easy knowing your multifunctional system was created by innovators in the building security industry.
PROTECT YOUR BUILDING WITH
Advanced IP Intercom Systems
Your facility and employees need just as much protection as your network and data. Minimize physical threats with a multifunctional intercom.
IP video intercom systems provide a wider range of features than outdated analog alternatives.
Our IP door intercoms function as standalone devices and support direct SIP calls.
Our intercom solution integrates with systems offered by over 200 manufacturers.
Rest easy knowing your intercom system follows HTTPS, IEEE 802.1x, SIPS, and SRTP protocols.
Step 1
Connect
Are we a fit? Get to know each other.
Step 2
Evaluate
Let's see if our IT solutions and physical security support can help solve your problems.
Step 3
Execute
Get started with an expert partner who can handle both your IT and security needs.
Keep your business safe, secure, and running
We'll Take A Proactive Approach To Your Business IT And Building Security – And Help Your Business Blast Off.