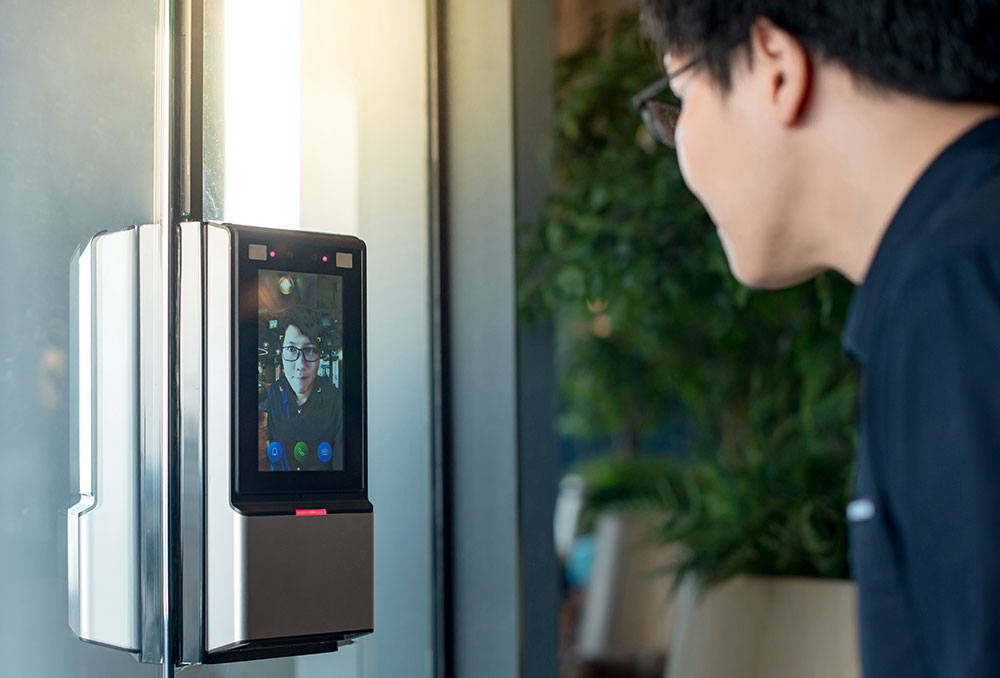 OUT-OF-THIS-WORLD
Access Control Systems
A secure building starts with secure entrances and exits. Keep your facility and employees safe and control visitor access with door access solutions. Get mission-critical features like remote management from your smartphone and time management integration for staff check-in and check-out. Our experienced security engineers will design, install, and service the best-fit door access system for your business.
SECURE YOUR BUILDING WITH
Keyless Entry Solutions
Protect your building and your staff with professional keyless entry solutions. Our security engineers have extensive experience designing, installing, and servicing industrial access control for businesses like yours.
Limit where and when visitors are able to enter your building.
Lock and unlock doors from an application on your smartphone.
Streamline access with keyfob, ID badge, biometric, & touchless entry options.
Step 1
Connect
Are we a fit? Get to know each other.
Step 2
Evaluate
Let's see if our IT solutions and physical security support can help solve your problems.
Step 3
Execute
Get started with an expert partner who can handle both your IT and security needs.
Keep your business safe, secure, and running
We'll Take A Proactive Approach To Your Business IT And Building Security – And Help Your Business Blast Off.