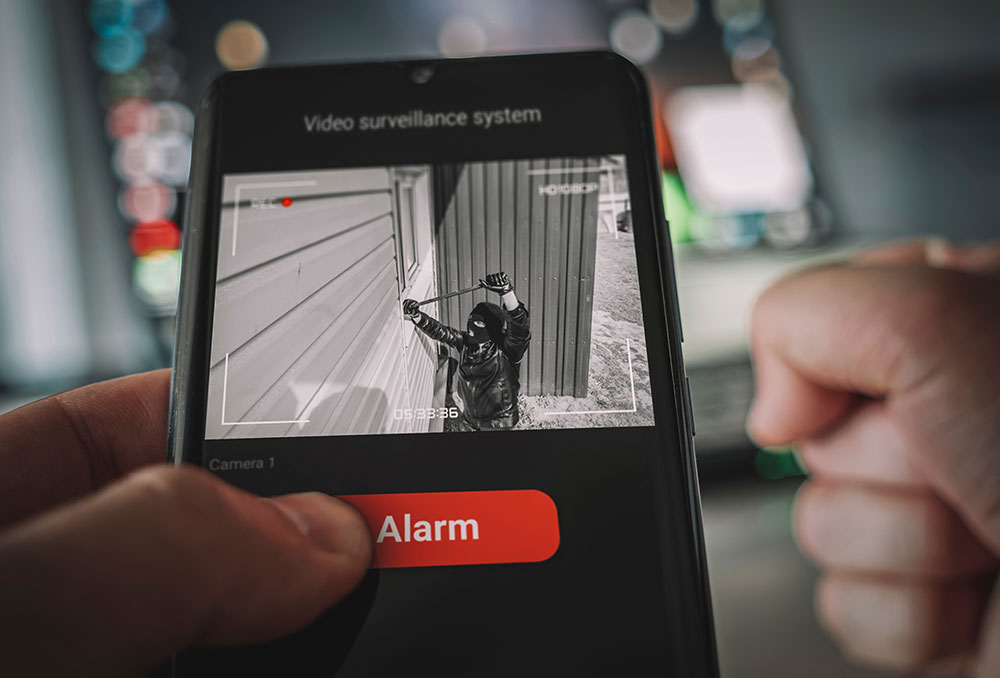 STRENGTHEN YOUR SAFETY TETHER
Building Security from the Outside In
Physical security breaches can be just as – or more – damaging than cybersecurity breaches. Your staff's safety is a top priority. Alarm, alert, and defend your building with a professional alarm system that deters criminals and helps you lower insurance costs. Protect your spacecraft with 24/7/365 monitoring for your entire facility, including exits, entrances, and even windows.
ALARM SYSTEMS FOR YOUR
Warehouse, Manufacturing Facility, or Large Plant
Deter crime and protect your spaceship and crew from bad actors with a professionally installed burglar alarm system.
Remotely arm and disable your system through your mobile device.
Rest easy knowing your system will alert you of incidents at your building.
Our alarm systems will integrate with other security solutions at your building.
Step 1
Connect
Are we a fit? Get to know each other.
Step 2
Evaluate
Let's see if our IT solutions and physical security support can help solve your problems.
Step 3
Execute
Get started with an expert partner who can handle both your IT and security needs.
Keep your business safe, secure, and running
We'll Take A Proactive Approach To Your Business IT And Building Security – And Help Your Business Blast Off.